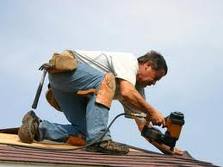 Bakersfield Workers' Compensation Insurance
Workplace accidents occur every day in. Even if your business has an excellent safety program, people get injured. Many times people who are injured at work need time to recover. Thankfully, there is
workers' compensation insurance
to cover the medical and time loss costs.
If an employee is injured on the job, employers are legally liable to the employee. Bakersfield
Workers' compensation
will even cover employees who are involved in auto accidents while away from the worksite, if the accident occurred while on the job.
Workers' Compensation Benefits
Employees --
Workers' compensation provides injured employees with medical treatment and time lost compensation in the event of a serious injury.
Employers --
Workers' compensation provides employers with the security that insurance will be there to help treat and restore injured workers.
Workers' compensation is an important part of your business insurance program. It is required by state law that your business has workers' compensation insurance.
As a business owner, you go to great lengths to provide a safe working environment for your employees. Workers' compensation continues to be a significant cost driver for most employers, and understanding all the factors that can drive your workers' compensation cost can often be complex and time consuming.